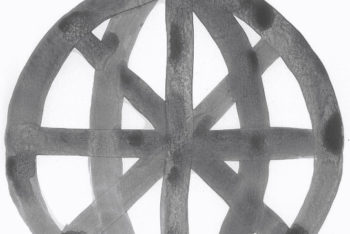 If you type "Ciccio Sultano", click, and when you open the page he is there, a single, gentle eye peering at you from behind a shelf of wine.
Direct, no frills, more intimate than official, just like all of the others. In haute cuisine, the eye – indistinguishable from the hand – isn't just a symbol: either you have it, or you don't.
The new, completely revamped website follows the aesthetic of the gaze, seeking measurement, contact and gradient. It doesn't seek to astound but to convince, bringing you close to the tip of the iceberg: the who and the how of a chef with two Michelin stars, an entrepreneur, a researcher.
Curator Carlo Scribano describes the site as "Spartan with a smile."
Underneath the watchful eye of the landing page are readily available categories: Rapid menu, Gifting a dinner, Bottega; the quick, surprise format ideal for lunch; how to bring the thought to life; the list of signature products.
Scrolling past the symbol of the kitchen of Sultano – a strand of grain, an olive, and a salt crystal fused into a sketch in gray watercolor – appears the blog, "La Piazza," filled with the freshest news and dishes.
Photography spans the pages like gems showcased in a window, temptations for the eye, a treasure chest overflowing with photos.
For the curious and scrutinous, specific tabs on the menu lend to the following: Ciccio, Restaurant, Reserve, Casa Sultano, La Piazza Blog, Signed by Sultano, Contact.
Graphic design is done by Copystudio. Photoraphy on the site is credited to Marcello Bocchieri.
Ciccio Sultano
a practical mind