Via Capitano Bocchieri, 31
Have you ever seen such a street? Baroque in style, neither wide nor narrow in size. The far end beholds the unmistakable dome of the Duomo of Ibla in the background. On this 'via', small and beloved, open the doors to the restaurant of Ciccio Sultano. A bourgeois interior exposes an old apartment transformed into a dining room with 40 seats intimately distributed in various rooms with coveted angles inside Palazzo La Rocca. This very location provided the set for the film Divorce Italian Style with Marcello Mastroianni.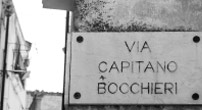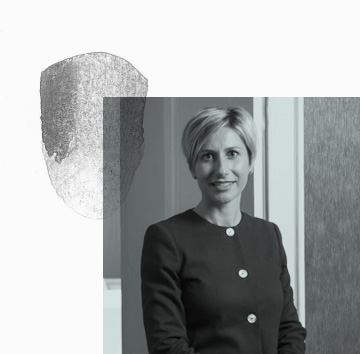 Aprons and jackets
GABRIELLA CICERO
She holds the fundamental role of general manager, that which organizes and seamlessly knows at any moment what is about to happen; one with their 'pulse' on the situation, as they say. Having embraced Ciccio Sultano's projects to the core, Cicero is able to see even farther. By finding balance between the thoughts of the chef, both explicit and nondescript, she choreographs an entire team, acting with an equal dose of reason and humanity. A self proclaimed mediator, she is simultaneously impulsive and equipped to manage the continual and sometimes futile stresses of restaurant life.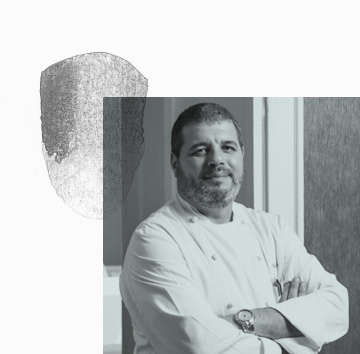 Aprons and jackets
MARCO CORALLO
Directly under Sultano, Marco Corallo is the man who keeps the restaurant in motion: a veteran of the first line. "Ciccio, in many aspects, was my school. What we do can only be defined in one way: we run a true kitchen," says Marco, "The day begins as soon as you put on your chef's coat, spotless and well ironed. All of the courage and dignity of our profession lies in that tiny action."
Corallo works primarily in planning and conceptualizing the dishes, but he confesses that he also pays special attention and takes particular satisfaction in the treatment of fish and meat. Fileting and breaking down the animals every day based on the day's necessities.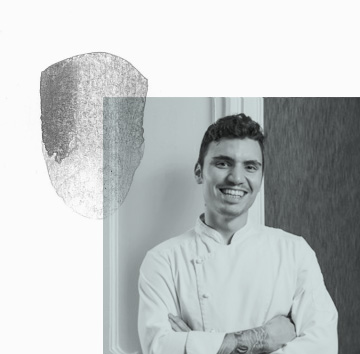 Aprons and jackets
NICOLA ZAMPERETTI
It's years now that Nicola Zamperetti, originally from Vicenza, hones the title of junior sous chef at Restaurant Ciccio Sultano. He's an ever-attentive "median," a sort of wildcard that moves to help wherever there is need, especially with newly arrived colleagues. He finds personal satisfaction in the preparation of fish, which in his words takes 'talent and method,' like in the seasonal process of stuffing mullet.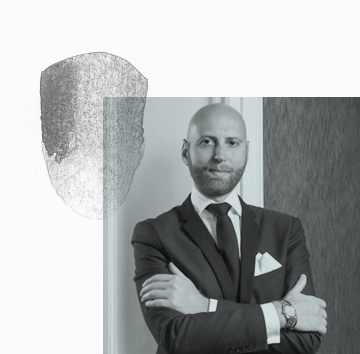 Aprons and jackets
GIUSEPPE DI FRANCA
Di Franca commands the efficiency and style of dining room service. 'Every day, we gather to discuss the service and comment on the potential situations that may arise. Our task is twofold: to know how to be accommodating, and to know how to advise. In doing so, we can never give the impression of being scripted- we have to be alive, confident, precise, and above all else, natural.'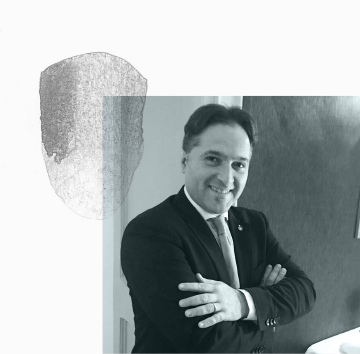 Aprons and jackets
ANTONIO CURRÒ
Sommelier, from Taormina, with a significant dose of experience already at his back, behind important doors between France, England, and Italy. On his work, he proclaims: "a knowledge of wine isn't limited to the ability to pair food with a proper bottle, but to shed light on a sense of place and on the winemaker."
And his work in particular, he adds, "is understanding the customer, what he wants or will eventually want, proposing a progression of wines that take into consideration varietal, terroir, and the dish, of course, without forgetting the state of mind of that particular person in that particular moment."
He confesses that he would have come to work at Ciccio Sultano's Restaurant by foot, voluntarily, if he'd had to.

Right arms
The kitchen of Ciccio Sultano is a hub for training and teaching, giving priority to personal and professional growth. In this training camp, study and improvisation reign. Much like a jam session that sounds without interruption, two alumni have emerged: Marco Corallo – right arm and executive chef to Sultano – and Peppe Cannistrà – partner and leader of the casual concept, "I Banchi".

A great wine cellar
Descending into the cellar is like entering a cave of wonders. The treasure of bottles is vast and yet focused. Labels from Sicily, Italy, and the great wineries of France, important verticals of historic vintages, sparkling wines, champagnes, rare liquors and bottlings with whom, and upon whom, to meditate.
An inquisitive and solid cellar: a mirror of Sultano's cuisine.